Minecraft is a game in which the Skins or the Skindex are the surface area that acts as the skins of the characters. Minecraft skin provides a word full of choices, in which you can pick up the best Minecraft skins that you want. It not only provides you to choose from the latest trend but also let you know the seasons' wardrobe essentials. A skin allows a solid color, on the Skindex file. No transparency is allowed, except on the second layer, which is a transparent skin by default, a person can only choose a solid color. However, when you are playing offline, there are pixels which are usually left for free and create holes in the skins. If you upload a transparent skin with pixels on it, then it will render black pixels in the game. The second layer usually gives accessories to the characters such as hats, glasses even a bigger head, etc.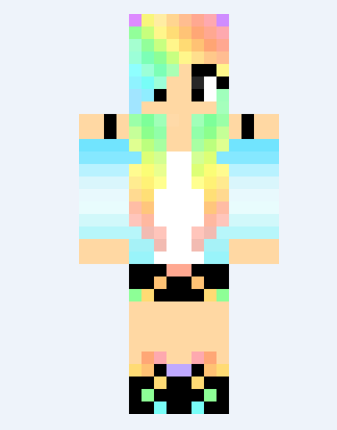 How to check the default Skins for Minecraft
When a person is playing Minecraft, he can take a look by pressing the F5 key. When you press this key, it changes the default view of the game arena. And pressing it again will make you able to see your character closely. Therefore, the default skin of the character becomes visible.
What are the types of Minecraft Skins?
A player can choose from a variety of skins for his character. It can be a skin of their favorite superheroes, film icons, or the skins of the characters of their favorite games. There are various sites connected with the Minecraft game and allows the players to select from a wide variety of Skindex. To become the talk of the server, a player prefers the most different and attractive skin.
Therefore, by selecting the best Minecraft Skin for your character from the various online sites, you can make your character look the best and can win the game easily.